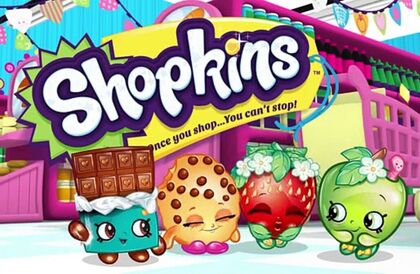 The Shopkins Webseries is the official animated series for the Shopkins franchise. It is animated by Pixel Zoo Animations. Its main running networks are YouTube and Netflix. So far it has produced a total of 76 episodes. It debuted on June 24, 2014. In August 2014, Moose Toys built brand awareness with their Shopkins short cartoon videos on their YouTube channel Shopkins World, but it was the YouTube videos of consumers unwrapping and playing with the toy that helped catapult its success.
Characters
Shopkins
Shoppies
Episodes
Specials
Credits
Written By - Ross Hastings, Matt Kinmonth, Adam Woods, Tahlia Gee
Produced By - Paul Gillett, Tayler Rossetti, Adam Woods, Tahlia Gee
Directed By - Paul Gillett
Animation Studio - Pixel Zoo Animation Studios (formerly called Flux Animation Studios)
Animation Layout - Paul Gillett, Adriana Thomann, Ryan Zujic, Nicole Clowes, Francis Staton, Nani Thomann
Voice Artist - Kate Murphy, Paula Araujo
Music & Sound - Ack Kinmonth, David Williams
Ad blocker interference detected!
Wikia is a free-to-use site that makes money from advertising. We have a modified experience for viewers using ad blockers

Wikia is not accessible if you've made further modifications. Remove the custom ad blocker rule(s) and the page will load as expected.